Home
Welcome to James F Linden's official website.
James F Linden's book 'Let the Devil Wear Black' is a true story of institutionalised fraud and corruption that was used to cover up a cancer-gas scandal that involved people at virtually every level, from a local factory with its national and international connections, through the organisations that are in place to protect individuals and the public, to the judicial system in the UK and possibly beyond.
Identities Revealed...
It is now 20 years since this happened so, in the spirit of any anniversary that has a zero at the end of the number, let's celebrate it by shooting the lock off Pandora's box and finding out the reality of what really went on.
In the book 'Let the Devil Wear Black', the location is set as Manchester so that those who were not particularly guilty of anything could live their lives in peace. However, this also lets the guilty get away with it.
Twenty years after the events that started this off, it is now time to reveal the real identities in this everyday story of corporate fraud and corruption and what better place to start than revealing that the real-life 'K. K. Gazelle's' factory site was the Courtaulds (formerly known as 'British Celanese', 'Acordis', 'Akzo Nobel', etc.) site in Spondon, Derby, UK.
The part of the site where 285 and 328 (TCEP and TCPP flame retardants, respectively) and the EBA and many more chemicals were made, was renamed 'Courtaulds Fine Chemicals' which appeared on headed note paper and everywhere you might expect a company name to appear, until somebody in sales wrote down the initials for it (as they are prone to do) and it was noticed that it spelled 'CFC' which also stood for Chloro-Fluoro-Carbons, a group of chemicals that were destroying the ozone layer and were an environmental disaster. It was quickly renamed 'Speciality Chemicals' and the CFC episode was kept quiet.
Continuing in the spirit of exposing the truth about this story, here are some more real names, in no particular order with no implication one way or the other of guilt or innocence:
| | | |
| --- | --- | --- |
| In the book | | Real Identity |
| Deryck Simpson | | Trevor D. Smith |
| Gurj | | Ranjit Kanvinde |
| Dr Martin Cotes | | Dr Alan Walters |
| 2800 Plant Manager (before Martin) | | Howard T W Sutton |
| Eric | | Allister Lovett |
| Col Burgess | | Dan M. Smith |
| Roland Bosworth | | Nigel Herbert Empson |
| InComp | | Vistec Computer Services Ltd, Little Eaton, Derby |
| Sturges Nother | | David Hicks |
| Crimp and Flagstaff | | Warner Cranston Ltd, Clink Street, London |
| Penelope Cam | | Jenny Waid |
| Percy Drabble | | Richard Gray |
| David Snaith | | Steve Dallaghan |
| Tod Bexley | | David Corkhill |
| James Markfield | | Mick O'Toole |
| Harry Stoke | | Wilf Hey |
| Aaron Shimpson | | Dr Alan Solomon |
| Gaia | | Friends of the Earth |
| Manchester Mail | | Derby Evening Telegraph |
| Lydia Brown | | Caroline Smith |
| Industrial Tribunal | | Regional Office of the Industrial Tribunal, 7th Floor, Birkbeck House, Nottingham |
| ROIT Chairman | | Mr T. R. Capp |
| Paul Foot | | Himself |
| Peter Mandelson | | Himself |
| Maitland Gayle-Davis MP | | Rt. Hon. Margaret Beckett MP |
| | | |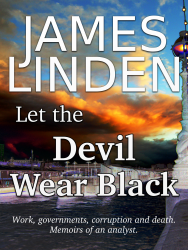 On this site, there are additional resources that will allow you to delve a little more deeply into the background of this scandal from extra information on some topics to things that you can try out yourself.
There is
General information which is of interest to anybody, regardless of whether they have bought the book or not; and,
Extra resources that add greater depth to your experience of the book.
There is a bit more about me if you are really interested.
Open up this site on a mobile device by pointing its camera at this code...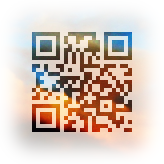 In them, Harry showed me a file that had been saved at 7:61, that is to say sixty–one minutes past seven in the morning.
---